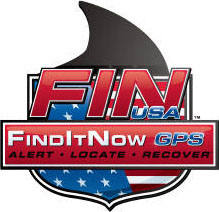 BlueLine Enterprises is proud to announce that we are an authorized dealer and installer of Find It Now (FIN) GPS security devices.
Our flat rate price includes a genuine FIN GPS system and professional installation, with no additional parts to buy. Contact us for special fleet rates and discounts.
Get FIN GPS fully and professionally installed for only $549.00!
FIN is a state of the art GPS alerting and locating security system, designed to get your ride back quickly if it's ever stolen. It is also a fleet-wide tracking device to keep your vehicles where they need to be, it even alerts you if your vehicles exceed a certain speed or leave their GEO boundary.
Made in the USA and originally designed to protect motorcycles, FIN GPS alerts users if their vehicle is moved via a text message and/or email alert. Once movement is detected the user can locate the vehicle through the FIN Tracking Center by using any internet enabled smartphone, tablet, or computer. Once the vehicle has been located, the FIN system can interface with the police to quickly recover the stolen vehicle.
The device itself is installed in a hidden location within the vehicle, making it nearly impossible for the perpetrator to detect. The system also features battery back-up, low battery notifications, tamper alerts, and many other useful features to keep your vehicle on track at all times. Unlike LoJack, FIN GPS systems are completely GPS based which allows them to work in almost every area in the country, areas where LoJack simply cannot work. Locating your vehicle takes less than a minute, and is a great addition to fleets of construction equipment.
Feel safe leaving your skidsteers, excavators, dump trucks, etc. at the job site knowing that you'll be notified in under a minute if anything is tampered with, disconnected, or moved. Contact us to have one of these state of the art vehicle recovery systems installed today!

Alert.
Locate.
Recover.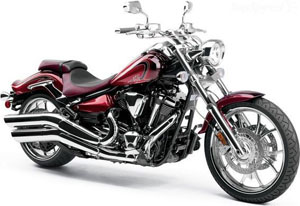 Park your toys with peace of mind knowing you'll get a text or email the moment someone tries to move it.
Get notified if someone is tampering with your bike at a rally, or keep tabs on your boat docked at the marina.
Get alerted in real time, long before someone has the opportunity to make off with your ride!
Transferable, for when it's time to upgrade!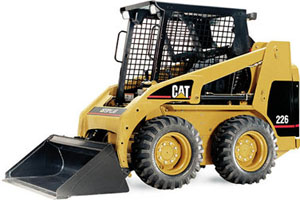 Know where your machines are at a glance.
Feel comfortable leaving your machines on the job site without fear.
Machinery does not need to have state registration in order to track it or report it stolen.
No police and no special equipment needed to track & recover stolen machinery (unless of course you want to notify police, FIN does that as well).

Position multiple perimeter notifications, if the boundary is entered or exited the owner will be notified by the system.


In sleep mode FIN draws less than 1-mA of power.


When the vehicle's battery drops below the "safe level", text and/or email notifications will be sent to the owner.


If the power is cut to the vehicle FIN will alert the owner.


In the event the theif cuts the main battery cable, FIN's back-up battery will take over to continue tracking.
Will it alert me right away if my vehicle is moved?
YES
See Below*
Am I able to track my vehicle on the internet in real time?
YES
NO
Will I be notified right away if my vehicle is stolen?
YES
See Below*
Can I track my vehicle as soon as it is stolen?
YES
NO
Is there early warning protection at install?
YES
NO
Is there nationwide coverage?
YES
NO
Can I view a history of where my vehicle has been?
YES
NO
Can I set a boundary alert (GEO Fence)?
YES
NO
Can I set a max speed notification?
YES
NO
Will I get an alert if my battery is low?
YES
NO
Will I be notified if the vehicle's power has been disconnected?
YES
NO
Is it transferable to another vehicle?
YES
NO
Is it water resistant?
YES
YES
Do I need to file a police report to start the process?
NO
YES
Do police forces need special equipment for it to work?
NO
YES
Does my vehicle need to be registered?
NO
YES
*Obtained from LoJack® owner's manual, 9/10/11: "Typically, you are notified within 15-30 minutes after your motorcycle begins moving without a Key Pass. However, this time may vary depending on your coverage area, but should not exceed one hour."